ENAT INTERNATIONAL with forty years experience in toll processing of extracts for internationally based nutraceutical and pharmaceutical end-providers does it all.
We seamlessly develop your required end product from laboratory through pilot to full production phases in a confidential setting that draws upon our extensive experience. From 10 grams to 500,000 kg the unique requirements of your project receive expert attention with an economy of time and cost.
Our talent is finding the best way to a better quality, lower cost end product and with an eye to regulatory requirements worldwide such as Kosher/Halal upon request, GMP Protocols and ISO 2200 – 2018 Certification.
ENAT INTERNATIONAL, is strategically located in the heart for Mexico with easy access to Laredo, Texas, and to the Pacific Ocean ports.
Lab Bench scale testing:
Ideal for customers who require product development and/or process optimization before moving to pilot scalerun. Communication and feedback to customer offers the opportunity for immediate action to achieve the desire outcome.
Pilot Plant:
Our pilot plant equipment consists of a Crown Model II and Model IV that allows for process optimization before moving on to larger scale. Available by the day, week, or monthly basis. All pilot plant tests are done prior agreement on a written protocol specifying test conditions, and sampling requirements. We encourage you to be present during pilot testing.
Solvent extraction:
We offer extraction services by immersion and percolation. We are a fully permitted solvent extraction plant which enables to utilize a range of extraction solvents.
Downstream processing:
We offer liquid- liquid extractions, chromatography, clay bleaching, filtration among others.
Additional Services:
Distillation column for solvent recovery, product grinding, starting material expanding, in house storage and analytical services (internal and external).
Lab
We have a complete lab to perform all analysis necessary, for performing bench testing for new products, as well as for doing process optimization of existing processes. Should a customer require additional analysis which cannot be performed in our laboratory, we have business partnerships with various external laboratories.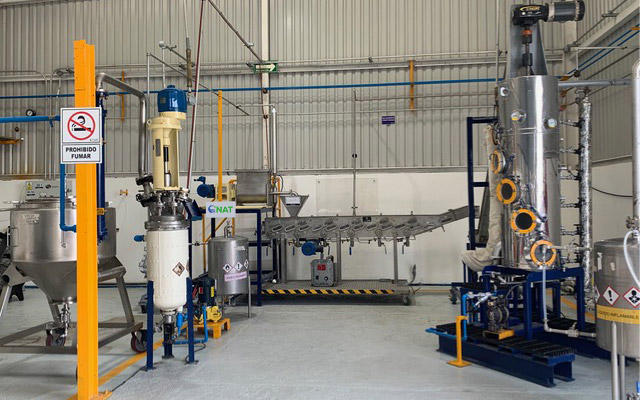 Pilot
With two pilot plants equipment, a Crown Iron Works MII and MIV, we have the right equipment that will satisfy your needs based on the nature of your raw material and quantity to be processed.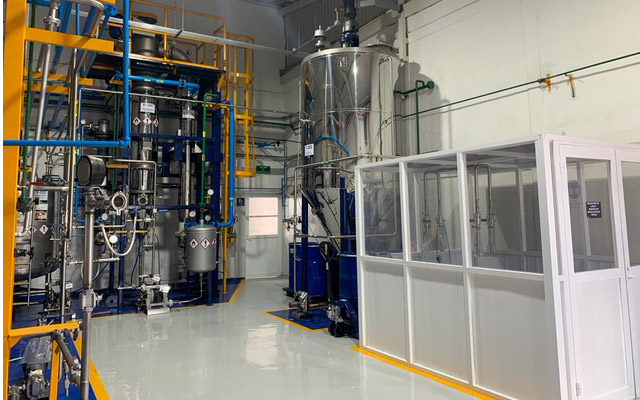 Processing
Our facility has multiple process areas allowing for simultaneous, independent processing of products and/or customers without the risk of cross contamination.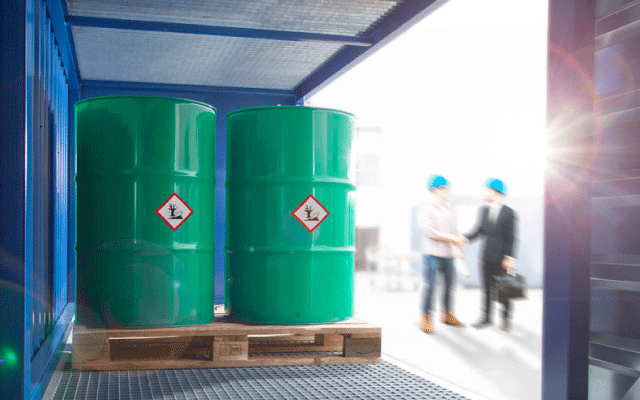 Storage (cold and hazmat)
In the event that your product (raw material, and/or finished product) needs to be stored, we have agreements with various local establishments that can provide these services. Storage contracts can be arranged for both short period or longer periods.
We promote the right working environment for our work force. We believe in the philosophy that commitment to the environment, to safety and the working conditions of our staff creates both a better planet and the economics of our company.
ENAT INTERNATIONAL, complies with all State and Federal regulations required not only for the operation of the facility, but also with respect to environmental waste management practices.
ENAT INTERNATIONAL, a company dedicated to the development and production of natural extracts, has as its main objective compliance with the quality and safety of its products. It commits to establish, maintain, and continuously improve a Food Safety Management System by:
Compliance with the safety requirements agreed with customers and the applicable legal and regulatory requirements, qualify personnel in food safety
Effective communication with all stakeholders
Evaluation and selection of suppliers to ensure the safety of raw materials
Personnel food safety training
Effective communication with all stakeholders
Customer satisfaction
Compliance with the processes and objectives of the Food Safety Management System
We welcome any comments or suggestions through our contact form: